OUR VISION
We believe God's vision for Peace is to be a diverse community of faith in the Hilltop where all are welcome- a community that is Spirit-filled, Compassionate,  Healthy, Reconciled, and Just.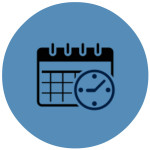 Sunday Schedule
8:30 & 11am: Come to worship and
share God's word, music,
singing, and prayer.
9:15 am: Come for breakfast provided
by the church before
you head into class.
9:45 am: Join our Sunday School classes for all ages!
Do you need a ride? Van pickup is available. Call during the
week (253) 383-1317, extension *120,
to request a ride on Sunday.

We'd love to pick you up in the church van!
Open Position: Children's Outreach & Ministry Coordinator
Submit cover letter, resume, & 1 page statement of faith to peacelutheran2106@gmail.com.
Click HERE for job description and HERE for guiding statements.
Godly Play
Elementary school
Sundays, 9:45 – 10:45 am
Faith & Fun Saturdays

Middle school
Last Saturdays, 11 am – 2 pm
Sunday Faith Time
Middle school and high school
Sundays, 9:45 – 10:45 am