We believe God's vision for Peace is to be a diverse community of faith in the Hilltop where all are welcome- a community that is Spirit-filled, Compassionate, Healthy, Reconciled, and Just.


Ministry Plans

Newsletters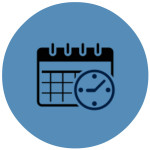 Sunday Schedule
8:30 am Worship
9:30 am Breakfast
9:45 am Sunday School for all ages
11 am Worship
Need a ride? Call 253-383-1317, ext *120
Sabbatical Information
Visit the Sabbatical page to learn all about "Mixed Plate: Savoring Culture" happening this summer.
Children & Youth
Godly Play
Elementary school
Sundays, 9:45-10:45 am
Faith & Fun Saturdays
Middle school
Last Saturdays, 11 am-2 pm
Sunday Faith Time
Middle school and high school
Sundays, 9:45-10:45 am